Latino 95.5 "Late Night Street Mix" Friday – Saturday from 10pm-11pm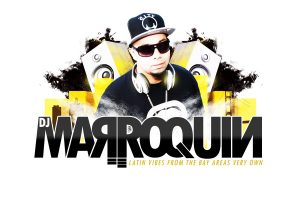 Dj Marroquin from Redwood City, CA . Since he was 15 years old he knew music was his thing. He stared to Dj at his High School and private parties, he would also DJ at some clubs around the Bay Area. His name started getting up in the media for the pasts two years when he stared to do concerts of international artist like  Farruko, Alexis & Fido, Plan B, Tego Calderon , Baby Rastra & Gringo, Nicky Jam, Cosculluela, Arcangel, Galante and Big Boy.  He has also done other events  like fund raisers for kids with cancer,  parades in San Francisco, and Salvadorean Festivals. 
His last achievements were  winning awards for the Best Reggaeton Dj of  2015 and 2017 and because of these achievements he will be working with other national Dj's by making new mixes and has the opportunity to  travel to other cities to do what he do best by Dj'ing and making people dance  with his own style.
www.facebook.com/djjrfromredwood
www.soundcloud.com/djmarroquin